We are honored to have attracted the following Experts as Unpaid Clinical Consultants:
Professor of Respiratory Care
The late and greatly missed, Dr Paul Mathews, Professor of Respiratory Care, School of Allied Health, University of Kansas. He published extensively, served on 7 editorial boards for Respiratory Care and presented at many international meetings.
Professor Mathews was Past President of the American Association for Respiratory Care (AARC), Fellow of the College of Critical Care Medicine (FCCM), the American College of Chest Physicians (FCCP) and Consultant to the FDA, US Public Health Service and NIH.
He was the first to recognize the potential of the NextStep™ to  mitigate Volutrauma and BPD, became a good friend and introduced us to Mr Mike Czervinske.
Neonatal Respiratory Consultant
Mr Mike Czervinske, Neonatal Respiratory Consultant, previously Director of Clinical Education, Department of Respiratory Care Education and Head of Pediatrics/Neonatal and Pulmonary Diagnostics, Kansas University Medical Center.
Mr Czervinske is author of the textbook Perinatal and Pediatric Respiratory Care (three editions), other publications include topics on CPAP and pressure limited ventilation.
He is a Fellow of the American Association for Respiratory Care (AARC) and has served as the section chair for the Neonatal/Pediatric Section and Clinical Practice Guideline (CPG) Adhoc Committee and author of the Neonatal Continuous Positive Airway Pressure and Noninvasive Ventilation CPG.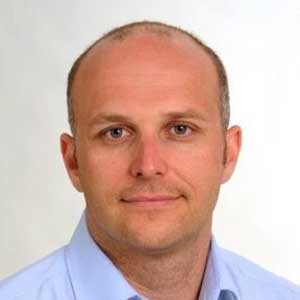 Professor Georg Schmölzer M.D., Ph.D. Neonatologist, Northern Albeta Neonatal Program, AHS. Associate Professor, University of Alberta.
He is Director, Centre for the Studies of Asphyxia and Resuscitation (CSAR),  Neonatal Intensive Care Unit Royal Alexandra Hospital and CEO of RETAIN Labs Medical Inc.
Professor Schmölzer is author of 387 published studies including Co-Author of the 'Neonatal Life Support: 2020 International Consensus on Cardiopulmonary Resuscitation and Emergency Cardiovascular Care Science With Treatment Recommendations'. Journal of American Heart Association (AHA).
Professor of Neonatology and Clinical Respiratory Physiology
Dr. Anne Greenough is Professor of Neonatology and Clinical Respiratory Physiology at King's College, London. Previously RCPCH Vice President for Science and Research until 5 March 2019, Board Member of the Higher Education Funding Council for England and Chair of the National Institute for Health Research (NIHR) Paediatrics (non-medicines) Specialty Group.
Professor Greenough is a member of the Department of Women and Children's Health, Faculty of Life Sciences and Medicine, King's College, London 
Her research interests focus on the early origins of chronic respiratory disease and include factors affecting antenatal lung growth, optimisation of respiratory support, determinants of sudden infant death syndrome and prevention and treatment of chronic lung disease/ BPD.
Dr. Martin Keszler is Professor of Pediatrics, Brown University, Rhode Island. He has served on the Advisory Board of the Maternal-Fetal Medicine Units Network of the NICHD and was Vice Chair of the Data Safety and Monitoring Board of the NICHD Neonatal Research Network (NRN), prior to becoming an NRN investigator.
He has published numerous original papers, review articles, book chapters and    editorials and presented over 300 lectures Internationally.
Dr. Keszler's research focuses on advanced modes of conventional and high-frequency ventilation, prevention of lung injury and treatment of pulmonary hypertension.
Dr. Keszler is Co-Author and Editor of 'Goldsmith's Assisted Ventilation of the Neonate: An Evidence-Based Approach to Newborn Respiratory Care' 7th Edition 2022.
Professor Peter Davis is Professor of Neonatology at The Royal Women's Hospital, Melbourne and leads a team of clinical researchers, focussed on improving the care of babies in the delivery room and Neonatal intensive care unit. He leads the respiratory group within the Centre of Research Excellence in Newborn Medicine, Murdoch Children's Research Institute.
He has made extensive contributions to the Neonatal Review Group of the Cochrane Collaboration and is a member of the Neonatal Taskforce of the International Liaison Committee on Resuscitation (ILCOR) responsible for formulating recommendations for neonatal resuscitation, used worldwide.
His main research interests include alternative methods of respiratory support of premature babies, neonatal resuscitation and identification of important outcomes of neonatal intensive care. He has considerable experience in the design and conduct of international collaborative randomized controlled trials, and his research has led to more than 500 publications. 
Dr. Enrico Haemmerle, a Mechatronics Engineer, is KM Medical's Engineering Team Lead and a totally committed NextStep™ supporter.
Originally from Freiburg in Germany, Dr Haemmerle has a long history of Academic and Technical Leadership, with a focus on Mechatronics Engineering Design for Medical and Sports Devices.
Prior to joining KM Medical, he was Associate Dean of Research at the University of Auckland's Faculty of Engineering and more recently, Professor of Mechanical Engineering, Head of Auckland University of Technology's School of Engineering, Computer and Mathematical Sciences.
Next Step™ Co-Inventor and KM Medical Ltd. Co-Founder
Gilbert Kuypers is the Next Step™ Co-Inventor and KM Medical Ltd. Co-Founder, highly innovative Mechanical Engineer and lateral thinker.
His career spans Philips Eindhoven Netherlands, New Zealand Government    Department of Scientific and Industrial Research and Auckland Hospital Medical Physics and Clinical Engineering where he and Richard first met during ISO testing of the Breath of Life® Adult Resuscitator.
Gilbert also Co-Founded ASU Ltd servicing microscopes, ventilators and anaesthesia machines throughout New Zealand. His ex-wife, a Neonatal Nurse, often lamented the shortcomings and difficulties of using current Neonatal    Resuscitators and in doing so motivated the research leading to development of the Next Step™.
Senior Electronics and Electrical Engineer
Stephen has an extensive background in the electronics industry, originally training in broadcasting, then seismic exploration. Currently he provides technical support at the Auckland University of Technology. Stephen has skills and broad knowledge in the design, construction and maintenance of electronic products used in multiple industries.              
A trained specialist in NI LabVIEW™ software programming for over 10 years specialising in the application of NI LabVIEW™  to programme  embedded systems. Software writer for the 1st and 5th Gen. prototype NextStep™ Neonatal resuscitators.
Senior Embedded Software Engineer
Brett McGill has been writing embedded software for over 30 years and has worked on medical devices for several years, including a robotic pill.
Also, control systems for particle accelerators, marine research probes, radio repeaters and many more commercial/industrial applications, all   requiring high-reliability operation. Brett is passionate about embedded software and quality is the driving principle in his work.
Brett is additionally qualified and experienced in electronic and mechanical engineering.
He has worked in New Zealand for most of his career, but also spent nine years working in Canada. He is back home now and enjoying life in the bushy suburb of Titirangi.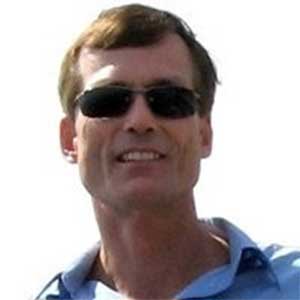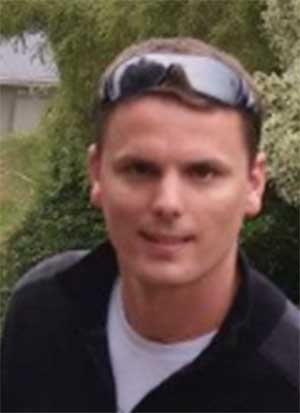 Senior Electronics and Electrical Engineer
Justin is a senior electronics and electrical Engineer for ECMS at Auckland University of Technology and co-founder of Evolution Electronics Limited, an electronics design company designing and developing electronic products from proof of concept to production.
He is an experienced engineer focusing on motor controllers, control theory, SMPS design, noise filtering, wireless networks, building integrity monitoring, respiratory devices, IOT, low power devices and embedded firmware design.
Justin completed his Master of Engineering in 2018, in the field of evolutionary robotics focusing on evolvable robotic controllers.
Next Step™ Co-Inventor, Co-Founder and Managing Director KM Medical Ltd.
Richard McCulloch is the Next Step™ Co-Inventor, Co-Founder and Managing Director KM Medical Ltd. Since a bloodied CPR roadside encounter over 30 years ago he has focussed on the research, design, development, manufacture, export and IP licensing of respiratory device solutions to fulfil unmet needs.
Richard first co-designed and developed the Breath of Life® Adult Manual Resuscitator, with his late Mother and Inventor Norma McCulloch https://www.scoop.co.nz/stories/CU0306/S00027/kiwi-unknown-among-world-10-best-female-inventors.htm. and subsequently licenced the IP for the Breath of Life® to a European Multinational.
He next co-designed a range of Animal Respiratory equipment and       established sales in 31 countries under the McCulloch Medical brand   before the business was acquired by a US Multinational.
Consulting and Guest Speaking to International Marketing classes became overshadowed by the growing body of research, showing over-expansion of the Newborn's lungs by current Neonatal Resuscitators. This research together with the challenge of developing a solution led Richard and   Gilbert to begin work toward The Next Step™ Volume-Control Neonatal Resuscitator.